Let me introduce myself !
Disclosure: This post may contain affiliate links, meaning, at no additional cost to you, if you click through and make a purchase, I may receive a commission. Please check out our disclosure policy for more details.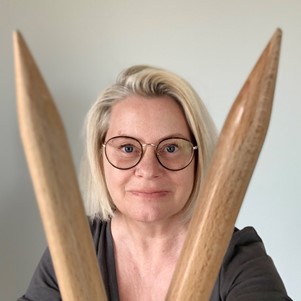 Hi, and Welcome to Fiber on Repeat!
I'm fairly new to knitting and started my knitting career via knitting kits that included all the supplies and instructions I needed. I got so obsessed with these kits that I started a blog called Knitinakit.
I still mainly knit using knitting kits, but a whole new world opened with all the knitting possibilities out there. I find myself wanting to develop my skills and meet new challenges, especially design my own patterns.
This blog is all about patterns! To find, get inspired, design, you name it.
Find, create, and wear it with pride! ?